Foshan city Guangzhihua metals product factory profession demonstration product factory house.The product beauty is generous, quality control, the price be reasonable and welcome to make choice of purchase, order to make or act for. Lord camp:Car thing demonstration, various demonstration, shelf, promote sales, such as food exhibition, beverage exhibition, electric appliances exhibition, the sun film exhibition, car wheel exhibition, floor brick exhibition, electric appliances exhibition, dynamoelectric tool exhibition, battery exhibition, tire exhibition, cut a film pedestal an exhibition, clothing exhibition, lubricant exhibition, car thing exhibition, gift exhibition, floor exhibition, coating exhibition, CD exhibition, underwear exhibition, warehouse, wire product.
Foshan city Guangzhihua metals product factory always persistence"make people the center, common progress" of basic principle.Pursue science and technology progress, cast perfect product quality.Persistence"steady management, fast development" of management direction, with tradition craft and modern science and technology combine together, continuously development in keeping with market need of every variety shelf, exhibition exquisite article.In the meantime with independence development for lord rely on, brave usher in domestic and international be excellent new product.The service aim of the persistence"customer highest, work hard service", the aim provide for the customer fast, superior quality of service.
"Make people the center, common progress", the company will provide for each employee who have already devoted to business demonstration profession to create some kind of business a vast of development space, let each colleague and company together development, growth.
Steady management, steady fast development, strengthen sale network construction, strict market norm construction, keep with customer common development of the double win a situation, leading the company be steady fast development.
"Customer highest, work hard service", the Fo mountain City south china sea area big Li wide of Hua metals product the factory provide for each customer all-directions of service, from design arrive construction of each link, we all whole heartedly, with satisfy your request.
Business enterprise spirit:Trustworthiness work hard;Beg an effect, development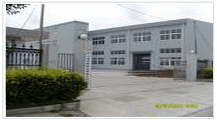 My factory always the persistence "make people the center" of service principle, always carry through the principle of management of "beg existence by quality, beg development with the prestige".Effort attain the management strategy of "quality good the price be even, the small profits sell, fight for more customer more", and the species specification of the my plant product be well-found, the style be novel and special, choose the material is more excellent, strict of craft processing, patience enthusiasm of service;Deep be subjected to new old customer of fancy and trust, wide of Hua just can quick strong development.The employee of the my plant will make great effort more unremittingly and provide a superior quality for the new old friend is thoughtful more of service.
The Fo mountain City wide of Hua metals product factory, Be located on the Fo mountain City south china sea the area big Li, the cover of factory area reach to 10,000 square meters, every month the every variety product yield reach to 10,000 and welcome the friend of every trade at convenience of time coming my plant visit instruction study.
The Product Develop
We have been concentrate on a metals shelf product of development and investment, the company have currently profession of framework and designer of the engineering technique be total more than 10 personses, they many participate of in the last years and contribute make wide of the Hua be go together an industry to outshine others, through long not Shuai.we to product demonstration of profession design and demonstration of the particular function all have profession of understanding and abundant of practice, make our products regardless all have innovation and function from features and function design, well always times be subjected to the favor and love and esteem of market.
Welcome you at convenience of time, coming my factory visit, interview, talks cooperation!